Easy Ways to Update Your Spring Look for Next to Nothing!

Spring is in the air! It's time to peel off those winter layers and freshen up your look with some much needed Spring pizzazz. Your bank account might be suffering but your look doesn't have to! Here are some fun ways to spruce up your style from head to toe, all for next to nothing.
Best Tressed

Let's start with the hair! Instead of going to the salon and spending hundreds restoring your dry, brittle hair you can do it yourself in the comfort of your own home. Try
L'Oreal's Nature Therapy Hot Oil Botanical Treatment
, perfect for winter ravaged hair! Almond and mango oils nourish your dry, damaged locks giving you the professional look for only $4.95 at
Shoppers Drug Mart
's nation-wide.

Shopping Spree (for Free)
Now that we've got the hair under control it's time to put your best face forward for Spring. Take it from me a professional bargainista the best in beauty can be yours for free. We all want those designer products that promise youthful radiance but the price holds us back. Try going to places like Holt Renfrew, Sephora, or The Bay and chat up the cosmeticians. Act like a confused customer, not knowing which product is best for you. This will usually result in a bountiful supply of beauty samples. This will be more than enough to rejuvenate that dry winter skin. Make a day of it, hit up multiple stores to acquire enough products to last you the season.
Come Into the Light

It's time to fix those chipped, busted nails! Ditch the dated darker hues for something flirtier for Spring. Try
OPI
's new "it" colour, a bright yellow that sizzles with style for less than ten dollars -- available at Sephora. Here's another thrifty tip; try mixing your own colors to get your own personalized polish.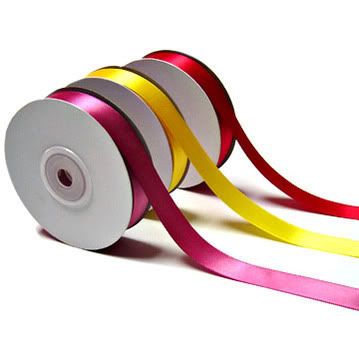 Sew in Season!
You might not be able to afford new Spring clothes but you can always personalize pieces already hanging in the back of your closet. Try changing the buttons on that old cardigan or spring jacket for a new dramatic look. Add girly flare to an old dress or hat by attaching an inexpensive piece of ribbon, the options are endless at any fabric shop. Switch up the laces in last season's oxford style pumps to bring new life to your old shoes. Take your grandma's old fake flowers and be crafty! Sew a few together and attach a pin for a Spring look that never fails. Creating a versatile brooch, that can be worn in multiple ways.

Now that you've been taught the ways of frugal fashion there's no excuse not to look fabulous this Spring. You can inexpensively move your look into this season by using some of my helpful tips. Just because your wallet is empty doesn't mean you have to compromise looking beautiful! Go get started and you will realize just how fun bargain hunting can be!